As I mentioned in a previous post, I decided to participate in the 2018 edition of NaNoWriMo. NaNoWriMo stands for National Novel Writing Month. NaNoWriMo is a fun, goal-oriented, community approach to creative writing. Writers often gather together in coffee shops, meeting halls, and other spots to work on their individual works in progress. The goal is to write 50,000 words between November 1 and November 30. While people aren't collaborating on each other's work, they are supportive and encouraging of fellow participants. To write 50,000 words in 30 days means averaging nearly 1700 words per day. No small challenge, but doable. While a 50,000-word novel doesn't sound like a big book, it's worth noting F. Scott Fitzgerald's classic "The Great Gatsby" is about 50,000 words. Kurt Vonnegut's "Slaughterhouse Five", and Ray Bradbury's "Fahrenheit 451" are under 50,000 words. A novel 50,000 words in length translates to an average of about 175 pages. Given the many things vying for our attention and our shorter attention spans, shorter novels may prove to be just the cure to Make America Read Again.
Novels About 50,000 Words in Length, More or Less
The Hitchhiker's Guide to the Galaxy by Douglas Adams (46,333 words)
The Notebook by Nicholas Sparks (52,000 words)
The Red Badge of Courage by Stephen Crane (50,776 words)
The Great Gatsby by F. Scott Fitzgerald (50,061 words)

The Apostle Paul's Epistles from the Bible (43,293 words. 50,190 if you count Hebrews.)

Lost Horizon by James Hilton
Shattered by Dean Koontz
Fight Club by Chuck Palahniuk
Of Mice and Men by John Steinbeck
Slaughterhouse-Five by Kurt Vonnegut, Jr.
The Invisible Man by H. G. Wells
Gadsby: A Story of Over 50,000 Words Without Using the Letter "E" by Ernest Vincent Wright
As I Lay Dying by William Faulkner (56,695 words)
The Giver by Lois Lowry (43,617 words)
Speak by Laurie Halse Anderson (46,591 words)
A Separate Peace by John Knowles (56,787 words)
Fahrenheit 451 by Ray Bradbury (46,118 words)
I am happy to report that my first few days in this year's "competition" have been fruitful and successful. I'm producing at a clip slightly higher than the necessary 1,667 words per day average, which is extremely encouraging. While I initially tried to plan out my novel, I've succumbed to writing it as I go. This actually seems more creative to me—like painting a picture from scratch, simply sitting down in front of the canvas and seeing where the brushes and colors take you. Sure, I have a basic plot in mind and at least a partial idea of how it all ends. In the days ahead, I look forward to seeing how my "word art" turns out.
I'm thankful for my bride, Sweet T, who has been so extremely supportive of this venture. I'm also grateful for a couple of my friends who I have dared to share my goal with over a cup of coffee or a good meal.
Happy Writing!
The Devotional Guy™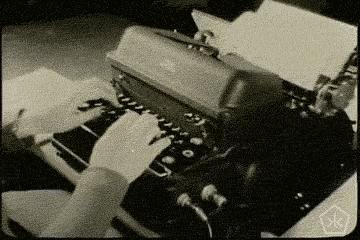 #NaNoWriMo #WGT