Is this really The COVID-19 Devotionals | Day 24 ? 
In her recent post, Living Our Best Life,  fellow blogger Simply Wendi from Simply Chronically Ill asked her readers "What is a favorite audiobook, YouTube channel or podcast that you have been enjoying listening to and what makes it so special?" Her question caused me to reflect on how I am spending my time during this COVID-19 pandemic and what symphonies of sound have been slipping into my ears. I learned a long time ago, whether or not I'm intentionally putting things in my mind or absent mindedly letting things get dumped there, something is always seeping in. I believe it's important we choose what creeps into our ears and slips into our minds.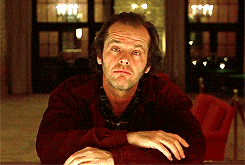 After reading Simply Wendi's post, I shared this comment with her and her readers: "Aside from listening to an eclectic mix of music, I've been reading  "Secrets of a Prayer Warrior," by Derek Prince and "Divine Conspiracy," by Dallas Willard. My wife and I are looking forward to binging on the latest season of "Bosch" on Amazon this weekend. I've checked out a few Kain Ramsay videos on YouTube. He's interesting. I'm also taking a couple of courses on Udemy. I've listened to different podcasts just to get a feel for what's out there. Not sure if I've found one I can't live without aside from Darrin Rowse's Problogger."
Do you have any favorite podcasts you'd recommend?
In between work and walks, Terri and I are continuing "The New Testament CHALLENGE," created by my friend and fellow chaplain Aaron Mitchell. You can learn more about Aaron's challenge here.
The coronavirus threw our daily Bible reading into a tizzy but we are back on track and reading through the Gospel of Mark. It is a fast-paced gospel targeting a Gentile audience.  Each of the four gospels (Matthew, Mark, Luke, & John) were written to appeal to a specific audience. Scholars believe the Gospel of Mark was written by John Mark, a companion and friend of the Apostle Paul, who travelled with Paul and his friend Barnabas. Mark's gospel is thought to have been written shortly after the destruction of the Temple in Jerusalem in 70 A.D.
The Gospel of Mark is direct and to the point and the word "immediately" is peppered throughout its text. In the first three chapters, Mark covers the preparation and beginning of Jesus' earthly ministry, including the baptism and temptation of Jesus, identifies Jesus' message, shares those He called as His first disciples, demonstrates Jesus' authority in teaching at the Synagogue, shows Jesus healing Peter's mother and many others in Galilee, shows Jesus preaching His first sermon and debating with the religious leaders about fasting and the Sabbath, cleansing a leper, forgiving the sins and healing a paralytic, and casting out demons. As the first three chapters end, we see the opposition from religious experts toward Jesus increase. Whew! That's a ton of stuff happening in a few short passages of Scripture. So far it's like watching and action flick like Die Hard or James Bond 007.
What's your favorite of the Four Gospels in the Bible?
I'm an old school OG so it shouldn't surprise you that I still listen to the RADIO. I listen to a variety of music on any given day. It's something my parents passed on to me, I think. Growing up, there was always a variety of music playing, albeit Dad was generally a country music guy.  As long as I can remember, Mom has always had a radio playing in the background. This probably influenced my interest in studying radio & television broadcasting in college and led to working in college radio for a number of years at KETR-FM, at Texas A&M University-Commerce (then East Texas State University). While I do listen to a lot of the local Christian radio stations, like KLTY, Air 1, and the Way, it's not all I listen to by any stretch of the imagination. You'll catch me listening to rock, country, sports and news radio. Currently, I'm listening to KXT, 91.7 a lot.
These are just a few ways I'm making it through the COVID-19 pandemic. Things could be far worse. I'm definitely blessed.
How about you? 
Reflection Questions:
What books are you reading or listening to during your lock in?
What's on your COVID-19 music playlist?
Are you currently streaming and binging on any cool shows?
Do you have a favorite podcast that you're listening to during COVID-19?
Have you decided to learn a new skill or delve deeper into an old hobby?
Prayer:
Lord, we give all praise and glory to Your name. Thank You, God, for the numerous blessings You have provided for us living this 21st century life. Help us make good use of this time and let us not just focus on those things that are bothersome, inconvenient, cumbersome, or negative while we are staying at home and sheltering in place in order do our part to flatten the curve. Help us share our joys and the love of Jesus with others. May we continue to be the salt and the light as we sit like a city on a hill. Pardon us for our shortcomings and forgive us our sins. Keep us from harm and lead us not into temptation but keep us safe in Your arms and deliver us from all evil. Bless You Heavenly Father, for You are great and mighty, and all glory belongs to You and You alone. Praise You for all You have done and continue to do in our lives. In Jesus' name. AMEN.
I pray that you are able to enjoy your time in "quarantine" and this timeout. I know many of you may be feeling anxious and experiencing economic hardships and I don't want to pretend to be tone deaf to your situation. In the coming days, I'm planning to address that situation and hopefully provide you some helps to get you through this crazy, unusual time. In the meantime, know that you are in my prayers and that you're not alone. I see you, hear you, and feel you.
During this weird time in our world, The Devotional Guy™ continues to battle certain social media platforms who have banned/barred us from sharing our content on their sites. With the help of our friends at the First Liberty Institute, who have recently come to our aid, we are fighting to resolve this issue not just for our own site, but hopefully for anyone exercising their inalienable rights protected by the Constitution. Your continued prayers in this matter are greatly appreciated.
Stay healthy. Be safe. Keep the faith.
The Devotional Guy™
ABOUT: The Devotional Guy™ is a writing ministry of Rainer Bantau, a seasoned gospel preacher, church musician, and chaplain ministering to individuals in their workplaces, to the homeless, and wherever he meets them.
Highly skilled in listening, caring, and helping others as they navigate life's challenges, he is well-versed in intercultural, multi-generational dynamics, and emotional intelligence.
He shares helps, hope, and insights on his blog, The Devotional Guy™.
I believe that in order to experience life the way God intended, you and I must receive God's gift of salvation through Jesus Christ. Through Jesus Christ, God has made this gift available to all who ask.
"Everyone who calls on the name of the Lord will be saved."
Romans 10:13
Will you personally receive the gift of eternal life so that you can experience the total forgiveness from your sins that come through believing in the atoning death, burial, and resurrection of Jesus Christ?
"For it is by grace you have been saved, through faith-and this is not from yourselves, it is the gift of God- not by works, so that no one can boast."
Ephesians 2:8-9
Find me on Facebook, Twitter, LinkedIn, or Instagram!
Thank you to the wonderful visual artists and photographers at Pexels, Pixabay, and Pixlr.