Psalm 86 is a prayer written by David, the shepherd boy who became King over all Israel. Based on his experience of God's goodness, David asks the Lord to show His strength by standing against the proud who are exalting themselves over him. It is the only psalm ascribed to David in the third book of Psalms and contains familiar quotes from other psalms, often mirroring them verbatim.
David spends the first 10 verses asking God for His protection. The request for protection is followed by David's request for greater understanding in verses 11-13. In verses 14-17, he closes his psalm with a request for strength to fight off his enemies.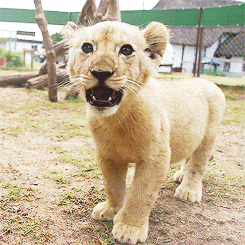 In this psalm, we see a mighty king, bending his knee to almighty God, demonstrating his dependence on the Lord, and showing us that he trusts Him and is ready to obey Him. David asks for grace, acknowledging it is not something God owes him. David rested with the confidence that God would answer his plea because God was the only one who is able to do great things. David trusted God because he knew that God was able.
David had personally experienced God doing tremendous things in his life, like calling him up from the fields into Saul's palace to serve the King, and helping David slay the giant Goliath. David knew that he did not do these things in his own power, but rather because God was with him. What situation or circumstance in your life needs you to show dependence and trust in the Lord?
When we cry out for greater understanding for those things in our life that happen unexpectedly and that escape our ability to understand, we must mirror David's call. David did so with humility, knowing God did not owe him an answer. He did not question God's goodness or God's plan, but sought to understand so that he could give God the glory. David knew God loved him and was the source of his salvation. He knew that it was the Lord who sustained him. It is okay for us to ask God questions, provided we remember that He alone is God and that He is holy and mighty. God doesn't owe us an answer. Do you desire greater understanding? Have you asked God to provide it to you?
People were rebelling against David and God. Man's rebellion against the Lord is nothing new. It was true before David, during David's reign as King, and it remains true for us living in the 21st century. David looked for a sign from God, just like we often do. David asked for strength and that the Lord would deliver him from his troubles, just like we often do. David trusted that God would answer his plea. When you ask God to help you overcome the problems you are facing, do you trust Him to answer you?
God is for us, not against us. He is trustworthy. We can trust in Him. He hears our prayers and He is willing to answer them. Are we willing to faithfully obey His call on our lives? We must recognize our utter dependence on the Lord Almighty and acknowledge that God owes us nothing. Everything He has given us to date is sheer grace.
Blessings.
Psalm 86

A Prayer of David.

1 Incline your ear, O Lord, and answer me, for I am poor and needy. 2 Preserve my life, for I am godly; save your servant, who trusts in you—you are my God. 3 Be gracious to me, O Lord, for to you do I cry all the day. 4 Gladden the soul of your servant, for to you, O Lord, do I lift up my soul. 5 For you, O Lord, are good and forgiving, abounding in steadfast love to all who call upon you. 6 Give ear, O Lord, to my prayer; listen to my plea for grace. 7 In the day of my trouble I call upon you, for you answer me.

8 There is none like you among the gods, O Lord, nor are there any works like yours. 9 All the nations you have made shall come and worship before you, O Lord, and shall glorify your name. 10 For you are great and do wondrous things; you alone are God. 11 Teach me your way, O Lord, that I may walk in your truth; unite my heart to fear your name. 12 I give thanks to you, O Lord my God, with my whole heart, and I will glorify your name forever. 13 For great is your steadfast love toward me; you have delivered my soul from the depths of Sheol.

14 O God, insolent men have risen up against me; a band of ruthless men seeks my life, and they do not set you before them. 15 But you, O Lord, are a God merciful and gracious, slow to anger and abounding in steadfast love and faithfulness. 16 Turn to me and be gracious to me; give your strength to your servant, and save the son of your maidservant. 17 Show me a sign of your favor, that those who hate me may see and be put to shame because you, Lord, have helped me and comforted me.