Earlier this year, I began writing articles for WorshipMinistry.com. At the time, I had no idea how God would use this new collaboration. Sure, I had hopes of how I thought it would turn out. But you know, God always seems to outdo anything I can ever imagine. 
Ephesians 3:20-21

(ESV)

20 Now to him who is able to do far more abundantly than all that we ask or think, according to the power at work within us, 21 to him be glory in the church and in Christ Jesus throughout all generations, forever and ever. Amen.
I've had the opportunity to explore worship firsthand—something that has proven invaluable to me, personally, as a longtime member of a worship team. This has yielded lots of fruit. It's helped me grow in my understanding of what it is to be called to help lead God's people in worship. It has caused me to become more intentional in my study of what worship was, is, and will be in the future. Like all things, worship is an evolving expression of our love of God. Our generation doesn't worship in the exact same mode as the generation preceding us. Neither of our generations worships the Lord emoting Gregorian chants either. And that's not a bad thing. It just is. Through this ongoing exploration of worship, what it is to be part of a worship team, and examining modes of worship past, present, and future, I have come to know God more deeply. 
In researching, contemplating, and composing the articles for WorshipMinistry.com, I've also gained a new friend in CEO Gary Miller, who founded the site seeking to provide "a place where we all can compare notes, pray for each other, share song ideas, as well as our struggles and triumphs in worship ministry" (WorshipMinsitry.com, 2018).
I have come to know Gary to be a deeply devoted family man and a faithful follower of Jesus. He is passionate about God and the worship of Him.  Regardless of what's going on in his world, Gary remains prayerful and committed to the Lord's call on his life. He beams with the joy of a man who knows Jesus deeply. 
A few months ago, Gary approached me with the idea of discussing the articles I write on his WorshipMinistry.com podcast. At that point, I had a vague familiarity with podcasts. I knew they existed. I honestly wasn't sure of what they were. However, I did see that, as a medium, podcasts were catching on. And what the hey-hey—it could be fun!!!
I asked Gary what I had to do and he told me all I really needed to do is be prepared to talk. Prepared to talk? HA! Now Gary was speaking my love language!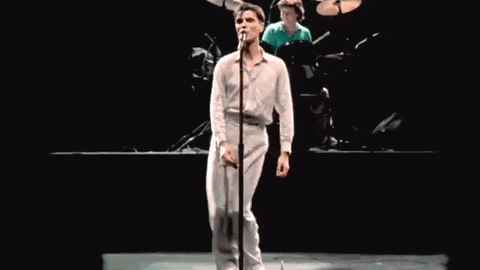 After pitching ideas around for a few weeks and praying about the project, Gary and I did a couple of test runs. Let's face it—as a couple of middle-aged, pre-internet guys we learned long ago that technology can have its challenges. (Can I get an AMEN!)
Yesterday, we recorded our FOURTH episode. While Gary is finalizing things with the podcast we recorded, I wanted to share the first THREE episodes with y'all. It's just the two of us talking about a subject that is close to our heart: Worshipping God. 
WorshipMinistry.com

Podcasts:
If you get time, please check out our podcasts! Hopefully, you'll find them entertaining and inspiring. My prayer is that you'll continue to watch as we hone our podcast skills, striving to make each new episode a little better than the last. 
Be Blessed!
The Devotional Guy™
Do you have a prayer request? Let me know so I can be sure to pray for you!