This past weekend, Sweet T and I had the opportunity to check out a Christmas program at one of the local churches in our neighborhood. During the performance, a couple sitting next to us noted that "they sure are singing a lot of secular Christmas songs. Where are the church songs?" The show, which had started with a manger scene, ended with a brief plea by the pastor to not lose sight of the real meaning of Christmas amid all the regular holiday festivities. While the individuals performing in the show did a magnificent job, I left scratching my head about the intent and focus of the show.
a lengthy and aggressive speech.

tirade · lecture · diatribe · homily · polemic · rant · fulmination · broadside ·

verbal attack

·

verbal onslaught

· invective · criticism · berating · censure · admonition ·

reproval

· admonishment · exhortation · declamation · oration · peroration · speech · talk · address · sermon · tongue-lashing · spiel · pep talk · philippic · obloquy
Last year, at another big church in our area, Sweet T and I witnessed a Broadway-style production involving thousands of volunteers and what I imagine a very healthy budget. The show spent about an hour focused on secular Christmas traditions, complete with all the trimmings and an airborne Santa Claus flying onto the stage in his sleigh. That transitioned into a more traditional focus on the story of the Incarnation and the First Advent of Jesus, Son of God.
Don't get me wrong; I love me some Santa Claus.
To be clear, I get that come December there are a lot of different holiday traditions that are celebrated in 21st America. Growing up, December was all about Christmas. And yes, I understand that we have a mix of Christmas traditions that focus on gift-giving, Saint Nick, Rudolph the Red-Nosed Reindeer and the Old Tannenbaum. And you know what—that's all ok. In fact, I love me some Santa Claus and Jingle Bells.
So, what's my problem?
I expect the one place that we would keep Christ in Christmas is church.
After nearly 90 minutes of barely mentioning Jesus—IN CHURCH–and hoisting Santa on a HUGE golden throne, the plea to not lose sight of the real meaning of Christmas likely fell on dumbfounded ears.
After all the uproar a few years ago about saying "Merry Christmas" and "keeping Christ in Christmas" in public domains, have we the church succumbed to touting the Claus while barely giving a head nod to God taking form in human flesh in the person of Jesus Christ? Old Saint Nick can surely be heard crying "Say it ain't so…?"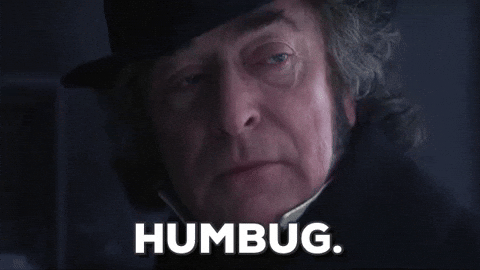 If we, the church, aren't boasting of Christ during Christmastime, who then?
Again, I'm not saying there's anything wrong with presents under the Christmas tree, going caroling, or celebrating all our other family Christmas traditions. Dickens' "A Christmas Carol" is a fantastic story. Yet, it pales in comparison to the Birth of Christ. And Christ should be our focus during this season. After all, He truly is the reason for the season. If nowhere else, foremost among the body of believers who call us by His name. For us Christians, Christ should always stand front and center. But especially during the season celebrating His Advent. After all, 2,000+ years ago, those Wise Men weren't navigating the desert in search of Kris Kringle.
Blessings,
The Devotional Guy™
Looking for a speaker for an upcoming event? Email me.
Be sure to follow me on social media: